We had to get a new vehicle to tow behind the motorhome as both our current vehicle could not be flat towed. So after much research and looking we have a new vehicle!
Its a 2018 Ford F150 Lariat 4×4.
We have also purchased the equipment to add to both the motorhome and truck so it can be towed.
We went with Demco and Roadmaster products. Here's the Demco base plate which we installed yesterday. Not too hard, what I liked about this base plate is that there is a cross member between the two tow bar mounting points and we didn't have to take the bumper off to install.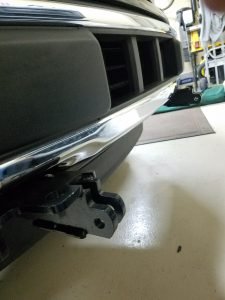 Next to install is the brake wiring kit. Both parts are from RoadMaster.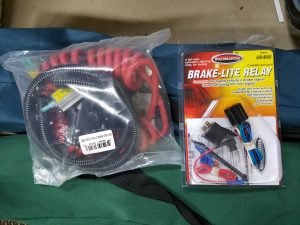 Here is the tow bar we selected. Its a Demco Excalibar II Self-Aligning and good up to 10,500 Lbs. Since the motorhome receiver height is 21″ and the base plate is 16″ we will need a drop hitch. I ordered a Roadmaster (077-4) Dual Hitch Receiver which has a 2 and 4 " drop. But we can use the top receiver for a bike rack.
Last item will be the supplemental braking system for the truck. I have ordered the SMI (Now part of Demco) Air Force One system. Air Force One uses a pilot signal from the coach's air brake system to deliver 100%, direct proportional braking.
That's a next week project.