Our Campground Reviews
I am the target text.

Ponderosa, Lotus CA
When we arrived there wasn't much to pick from on the river, so we squeezed into site H9, it was so tight we had to close the front door so we could pass between us and the next RV.  But we lucked out and the next morning I was walking the dogs about 7 and a perfect space (H22) opened up, we dashed to move the motorhome. We had 50 amps and water but no sewer but we had a great view of the river rapids. We were pretty close to the bathroom for showers and such, they were always clean. I have a blue boy that I used on laundry days for the grey water. The sewer dump was near the front of the park so it was a bit of a drive.  Cell service was limited but satellite reception was good. The closes town is Placerville which has most services and is large enough for a Home Depot and other chain stores.
Read about our stay here.
I am the target text.

Lake of the Springs, Oregon House, CA
This park is located just outside Oregon House, CA. This was a great place with lots to do. With the lake just a few steps way it gets busy during the weekends with families and boaters. We stayed in section X in space 21 which has 40 amps, water and sewer. The spaces are very large so you have quite a bit of privacy. Satellite reception was good at our space. Cell and internet service was intermittent even with a booster. If you go up the hill towards the entrance there is great cell service. There are deer everywhere and walk through the campground without regard to the people or even the dogs. They also will spend time under your RV if your not home. The closes town about 30 miles was Marysville which has most basic services. There are some smaller mini-mart type stores around for basic supplies. There is a hardware store only a few miles from the campground.
Read about our stay here.
I am the target text.
Yosemite Lakes, Groveland, CA
Located just 5 miles from the Yosemite National Park Big Oak Flat Entrance and about 24 miles east of Groveland. We stayed in space 209 which was 30 amps, water and sewer. Satellite reception was good but there is no cell service anywhere in the park. There is free WiFi at the main lodge, so WiFi calling is possible. While we were there Thousand Trails did install a campground wide WiFi system that does work, there is a cost and the download speeds were between 5 and 10 Mbps. The campground is in reasonable condition and staff is helpful. There are some activities Cinco de Mayo, Mothers Day, etc. The closes town was Groveland about 24 miles away. It has many restaurants and a grocery store along with most basic services you might need.
But the magic to this campground is its proximity to Yosemite.
Read about our stay here.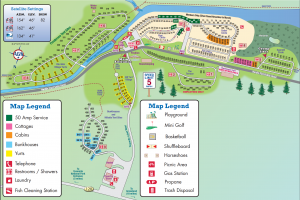 I am the target text.

Turtle Beach, Manteca, CA
Located in Manteca California this small yet well kept campground is very nice. The staff is very helpful and attentive.  We were in space A13 that included 50 amps, water and sewer. They don't do any activities at least not while we were there. The lower section was still closed but made for peaceful walks with the dogs along the San Joaquin river. There is limited points of interest in Manteca but more to do in Modesto. You are close to shopping, Home Depot, Walmart, etc.
Read about our stay here.
San Ben Benito, Paicines, CA
Read about our stay here.
Rancho Oso
Soledad Canyon
Verde Valley
Fiesta Grande
Idyllwild
Wilderness Lakes
Pio Pico Preserve
Mesa Spirit