Our Campground Reviews
I am the target text.
Whalers Rest, Newport Oregon
15 – 30 June 2020
Our first spot after spending several months in Casa Grande, AZ due to the pandemic. It would probably have been 4 stars but since so many amenities are closed we didn't get to see much, but we like the Oregon coast. We unhooked just inside the main gates at the south park. The ranger gave us a paper that showed each site with length and if satellite was good either by rooftop or tripod. We first looked in the south park but most sites are really small and narrow and the larger sites were taken. We moved tot he north park and found better sites there for larger units. We ended up at 151 which was very large and had good ATT/T-Mobile cell service and I was able to get HD satellite using our tripod. The park is well kept up unlike a lot of TT parks. Most sites have fire pits and the ranger station sells firewood. The do have a path to the beach across CA 101.
I am the target text.

Ponderosa, Lotus California
When we arrived there wasn't much to pick from on the river, so we squeezed into site H9, it was so tight we had to close the front door so we could pass between us and the next RV.  But we lucked out and the next morning I was walking the dogs about 7 and a perfect space (H22) opened up, we dashed to move the motorhome. We had 50 amps and water but no sewer but we had a great view of the river rapids. We were pretty close to the bathroom for showers and such, they were always clean. I have a blue boy that I used on laundry days for the grey water. The sewer dump was near the front of the park so it was a bit of a drive.  Cell service was limited but satellite reception was good. The closes town is Placerville which has most services and is large enough for a Home Depot and other chain stores.
Read about our stay here.
I am the target text.

Lake of the Springs, Oregon House, California
This park is located just outside Oregon House, CA. This was a great place with lots to do. With the lake just a few steps way it gets busy during the weekends with families and boaters. We stayed in section X in space 21 which has 40 amps, water and sewer. The spaces are very large so you have quite a bit of privacy. Satellite reception was good at our space. Cell and internet service was intermittent even with a booster. If you go up the hill towards the entrance there is great cell service. There are deer everywhere and walk through the campground without regard to the people or even the dogs. They also will spend time under your RV if your not home. The closes town about 30 miles was Marysville which has most basic services. There are some smaller mini-mart type stores around for basic supplies. There is a hardware store only a few miles from the campground.
Read about our stay here.
I am the target text.
Yosemite Lakes, Groveland, California
Located just 5 miles from the Yosemite National Park Big Oak Flat Entrance and about 24 miles east of Groveland. We stayed in space 209 which was 30 amps, water and sewer. Satellite reception was good but there is no cell service anywhere in the park. There is free WiFi at the main lodge, so WiFi calling is possible. While we were there Thousand Trails did install a campground wide WiFi system that does work, there is a cost and the download speeds were between 5 and 10 Mbps. The campground is in reasonable condition and staff is helpful. There are some activities Cinco de Mayo, Mothers Day, etc. The closes town was Groveland about 24 miles away. It has many restaurants and a grocery store along with most basic services you might need.
But the magic to this campground is its proximity to Yosemite.
Read about our stay here.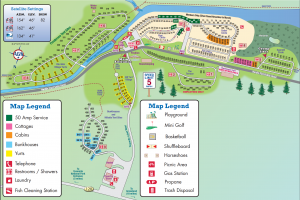 I am the target text.

Turtle Beach, Manteca, California
Located in Manteca California this small yet well kept campground is very nice. The staff is very helpful and attentive.  We were in space A13 that included 50 amps, water and sewer. They don't do any activities at least not while we were there. The lower section was still closed but made for peaceful walks with the dogs along the San Joaquin river. There is limited points of interest in Manteca but more to do in Modesto. You are close to shopping, Home Depot, Walmart, etc.
Read about our stay here.
San Ben Benito, Paicines, California
Read about our stay here.
South Jetty, Oregon
Located just outside Florence, Oregon just off of Hwy 101 it's a great campground and area to spend some time at. We started in site E-190 but ended up moving into A-11 which has sewer and was able to get satellite and good cell service. Florence had many great restaurants to visit. This was the first time at the beaches for our dogs, they got a kick out of walking along by the waves.
Pacific City, Cloverdale, Oregon
Just outside Pacific City proper, north on McPhillips drive. We were lucky to get site E-6 which allowed us to get satellite 110 and 119 using our portable antenna. Cell service was good with booster on. We used the second tow disconnect area as it was a bit larger. The site was quiet and very private the tall trees and bushes separated us from our camping neighbors. With the beach walking distance across the street or drive a bit and take the road to the beach and drive away! But growing up in California and going to the beaches to play and swim, its a bit disappointing to find out that you can't swim in the Oregon beaches as the rip tide is so strong many people drown every year. Don't forget to take some time to watch the Dory boats! Watch our videos!
Verde Valley, Cottonwood, Arizona
Fiesta Grande, Casa Grande, Arizona
 At this age-qualified community, centrally located between Phoenix and Tucson it's a great place to winter over. This is an Encore park, owned by Thousand Trails and where Thousand Trail parks are usually out side city limits and in a more wild locations, Encore parks are usually inside cities, have park models and more upscale. This is an older park but well kept up. The activities are very good here and a big draw during the winter months. By April the place is pretty empty as the temps start to rise. We have stayed here 3 times in 505, 513 and 514. All are 50 amps with sewer. They have a small dog park near these sites. Sites from 500 to 515 are reserved for Thousand Trail members.
Idyllwild, California
 Located in the San Jacinto Mountains at an elevation of more than 7,000 feet, Idyllwild's grounds offer panoramic mountain views tucked away from the Southern California heat. We ended up here to stay in the area while our truck was getting repaired. It was in December and there was still snow on the ground. It took a bit of maneuvering to get in the space and traction control helped along with one of the neighbors. We stayed in space 226 which had sewer but only 30 amps so we did use our AquaHot to keep warm and its works wonders! There are some great trails to hike around on but most activities were shut down for the winter. We only stayed for a week and didn't venture out much but did go to the town of Idllywild for a few meals. Most shops and restaurants were open. If you have ever been to Park City, Utah, this is a smaller version and less crowded at least in December.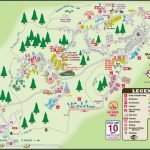 Wilderness Lakes, Menifee, California
Located in Menifee California, is close to shopping, hospitals and freeways in California's Los Angeles region with fishing canals that weave throughout the park. We spend many weeks here as our son and his family live in Temecula and this is the closest Thousand Trails park. So we were able to visit but have our home close. It's a great park with many 50 amp spaces both around the lakes and around the park. We have been able to get a 50 amp site each time we have stayed. There's plenty to do around the area from great restaurants, museums and wineries. Last time we were there (Jan 2020) they were dredging the canals making them deeper and a bit wider, but should be done by now. We have stayed on sites 57, 140 but the best spot was 152 it was very large, faced east and had great satellite and cell service (T-Mobile and ATT).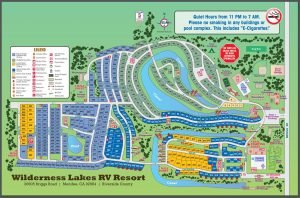 Pio Pico Preserve
Mesa Spirit